Gede Foundation, in partnership with the Institute of Human Virology, Nigeria (IHVN) embarked on a joint research project in 2015 to find out the prevalence of depression, alcohol use, and suicidality among the HIV population in Abuja. The study was conducted in 3 conveniently-sampled sites—Asokoro District Hospital, Garki Hospital Abuja, and the University of Abuja Teaching Hospital in Gwagwalada. A total of 1,187 respondents participated in the study, making it one of the largest studies done in Nigeria among the HIV population so far.
At the dissemination session, Mr. Godwin Etim (Performance Director for Resource Mobilisation and Partnership Management) moderated and served as master of ceremonies. He read the welcome address of John Minto (Managing Director, Gede Foundation). Dr. Ernest Ekong (IHVN Clinical & Medical Services Director, IHVN) presented a background of how depression and alcohol use could affect the two most important aspects of positive health outcomes, i.e., adherence to medication and productivity. People diagnosed with HIV who also experience clinical depression more likely do not seek help or delay help seeking and tend not to adhere to medication, thus negatively affecting health outcomes.
Dr. Cynthia Ticao (Performance Director, Research & Advocacy, Gede Foundation) presented the results of the study. Major depressive episode (MDE) was experienced by 28.2% (n=335) of the participants. Alcohol abuse was reported by 7% (n=35) and 7.8% (n=93) were found to have experienced harmful alcohol use. One hundred and seventy (14.3%) participants thought about committing suicide throughout their lifetime, with 2.9% (n=35) doing so in the 12 months prior to the study. There were 27 participants (2.3%) who attempted suicide at least once in their lifetime.
Attendees at the dissemination session (Dr. Pat Matemilola - HiFass, Dr. Evans Onyekele - Gede Foundation's Board Chair, Dr. Ernest Ekong - IHVN Director of Clinical Services and Co-Investigator for the project), Ms. Anthonia Ojokojo from the Society for Community Development (SCD), Mr. Samuel Jinadu - Karu Behavioural Unit, Dr. Avese Torbunde - IHVN, Yusuf Abubakar and Egbo Lincoln - Research Assistants) actively participated in the Q&A portion, asking very important questions such as: What next? What direction should organizations working for people living with HIV/AIDs (PLWHAs) follow now that we have evidence of the prevalence of depression, alcohol use, and suicidality among PLWHAs?
The inclusion of mental health care into the National Strategic Framework on care and support is a big step towards the next impactful step forward. Gede Foundation and IHVN are confident that the study has earned the attention of the national authorities responsible for policies that will affect the lives of millions of PLWHAs in Nigeria.
Ms. Jeremy Boglosa being presented with an award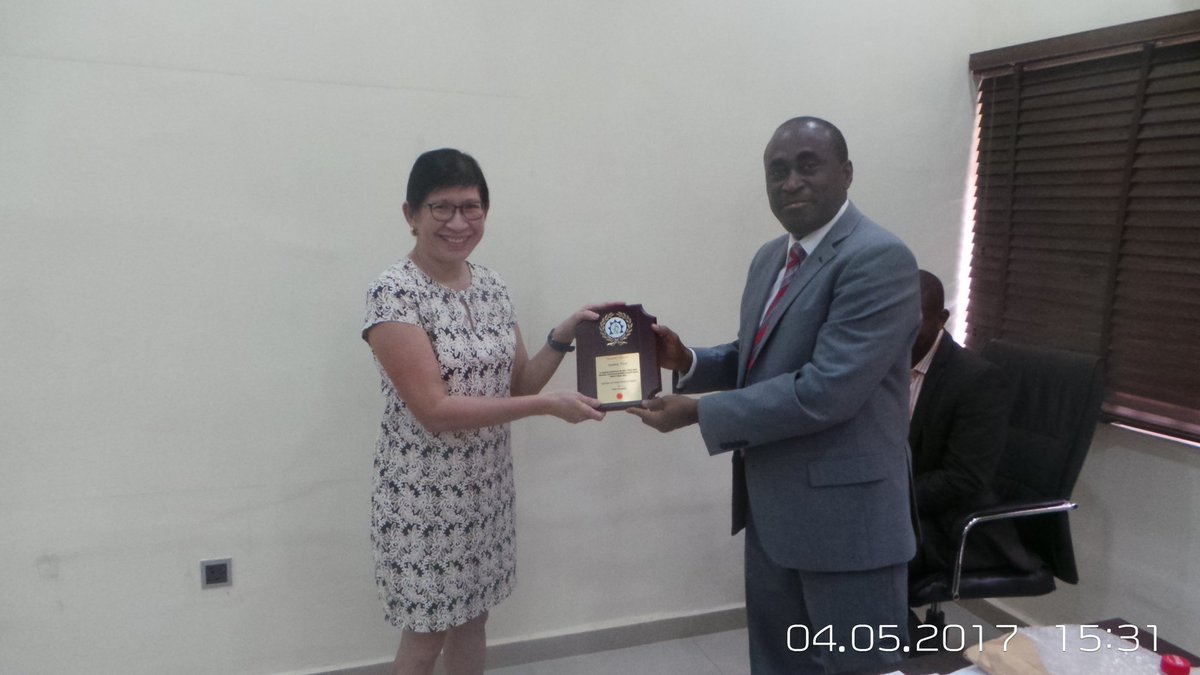 Dr. Ticao being presented with an award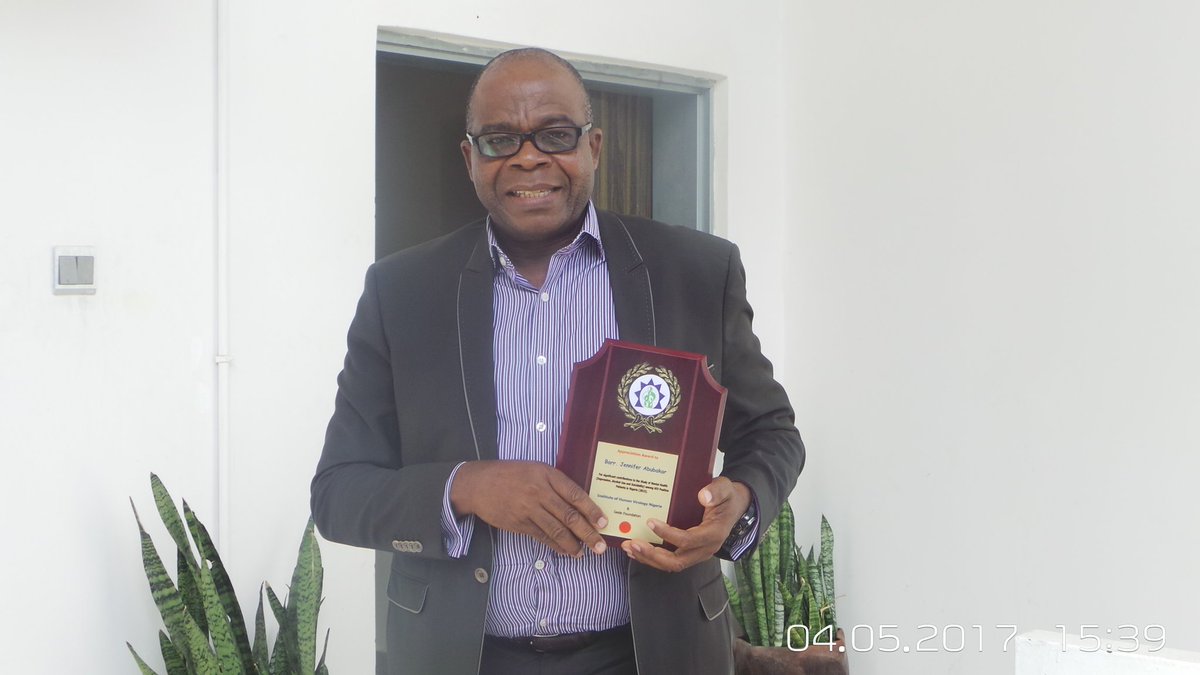 Board Chair, Dr. Evans shows Founder's award
Gede Foundation and IHVN are currently restricted from publishing the study as it is being considered for peer reviewed publication. We can certainly meet with your organization to discuss the results if you missed the dissemination session. Please contact us at info@gedefoundation.org.